1113 Tanglewood
Tanglewood at Barefoot Resort-Upscale 3BR 3.5B Townhome, Garage, Jacuzzi, WiF
---
1. Select your dates to check availability
Click calendar to set checkin/checkout dates
Not available for check in. Not available for check out. Unavailable
2. Review Dates and Rates
Select/Confirm the number of travelers to get a rate quote
3 Bedrooms, 3.5 Baths
Sleeps up to 8
( 1 King , 3 Queen , No pets allowed )
Average Guest Rating:

| | |
| --- | --- |
| Base Rent: | |
| Fees & Taxes:* | |
| Total Price: | |
Description
Extraordinary town home in Barefoot Resort's Tanglewood community, an exceptional neighborhood of luxury town homes, surrounded by the Greg Norman golf course and the Intracoastal Waterway. This year-round holiday home, offers an air of relaxed yet sophisticated charm, has room for the entire family with three spacious bedrooms. We have pretty new wallpaper downstairs in the kitchen, new lighting and new wallpaper upstairs. This property is like new! On the main level, you will find an immaculate great room with beautiful furnishings and decorative accents, a cook's kitchen fully stocked with everything needed to prepare at home meals, plus a breakfast room, kitchen bar and full dining room! Enjoy your favorite TV shows on the 40 inch flat panel HDTV and bring some movies and CD's to enjoy on our DVD player. A convenient half bath is off the entrance foyer and a full laundry room just across the hall is a fantastic vacation amenity. We furnish all laundry products too! Having a garage for parking is a special perk in the warmer months or if it rains here in our tropical paradise. Your favorite place will be the furnished screened porch overlooking our large well-manicured backyard and large pond with fountains. We now have a nice table and chairs on the screened porch; perfect for 'outdoor' meals overlooking the lake! The breezes off the nearby oceanfront are especially nice in the late afternoon. Cook out using the gas BBQ grill on the patio! The first level master bedroom suite is a true private retreat with a handsome king size bed, triple dresser, TV, ceiling fan, reading area and a spacious Ensuite bath, with both a jetted tub and easy step in shower, leading to a huge walk-in closet. You will find plenty of storage room for a summer holiday or a long winter visit in this wonderful home away from home. Upstairs are two more bedrooms, both tastefully decorated for comfort and in traditional style. One bedroom features two queen size beds, walk-in closet, triple dresser, TV with VCR and another Ensuite full bath with a tub and shower enclosure. The second bedroom upstairs has another stylish queen bed, triple dresser, ceiling fan and another TV for late night viewing. A third private full bathroom is just outside the second bedroom upstairs. There is also a quiet reading alcove upstairs and a small library filled with books for your leisure times. Just a short stroll from the home, Tanglewood's private pool, complete with showers, vending, bathrooms and plenty of lounge and umbrella chairs, is the perfect place to spend the day. Pack your lunch and soak up the sunshine. Guest may also enjoy the Main Resort Pool on the Intracoastal Waterway! There are no parking problems at the beach for our guests! Take the seasonal complimentary shuttle to the oceanfront where you have a full service bathroom, showers, vending, picnic tables and deck walkway to the sand and surf. You may also hop on the shuttle to the driving range, golf club or to Barefoot Landing where you can spend the day shopping, dining and being entertained. Don't miss the acclaimed ONE Show at the Alabama Theatre or live entertainment at the House of Blues! A short drive south of the resort is the amazing SkyWheel, the top rated oceanfront Boardwalk and an array of quaint shops, Ripley's Believe It or Not and great restaurants on the Boardwalk and the piers. All of this plus the fabulous resort amenities and everything you want to see and do nearby, make this town home the best location on the Grand Strand. NO MOTORCYCLES OR TRAILERS ARE PERMITTED WITHIN TANGLEWOOD.
COVID-19 Update
All units are cleaned and sanitized thoroughly prior to guest arrival using the most advanced sanitation technology.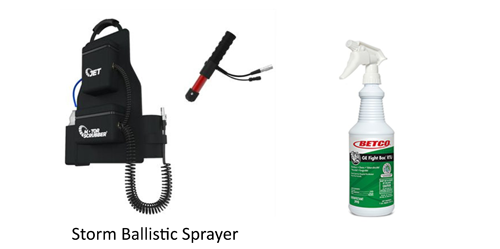 Address
6095 Catalina Dr
North Myrtle Beach, SC 29582
Reviews
Nice centrally located away from the congestion
Overall things were great, but there are some changes/repairs needed. The front door latch isn't working properly from the outside, making the door extremely difficult to open. Eventually the door will will not open from the outside. There are concerns about the temperature of the refrigerator, as items didn't seem to be cold. The freezer works great!
The huge bright light outside lights the upstairs bedrooms like a Christmas tree at night. May I suggest blinds to block the light better. Oh, and way too many knick knacks out on the counters. With 8 adults in the house, we needed as much of the counter space as we could get.

Besides that things went great! We enjoyed the location. Thank you very much! - Anonymous, Jacksonville, FL

Overall satisfaction


Property condition


Location


Cleanliness


Services from rental manager


Recommend to Others Yes

---
Excellent choice
This was a perfect home to stay in for our vacation, besides the fact that I don't like soft beds it was excellent. - Lydia L., Toledo, OH

Overall satisfaction


Property condition


Location


Cleanliness


Services from rental manager


Recommend to Others Yes

---
Family Vacation.
It was a last minute trip but I have to say everything was excellent from the beginning to the end. Tony was a rock start! she took the time to reach out to us And make sure that we got what we needed.
Everyone were very accommodating. We'll definitely come back!
Thank you. - Inelda P., Yonkers, NY

Overall satisfaction


Property condition


Location


Cleanliness


Services from rental manager


Recommend to Others Yes

---
Great townhouse
I did not need a three bedroom townhouse for the entire month but because my sons and a friend were coming the last week of March to play golf I relented.
I was glad that I did. Plenty of room with three bedrooms and 3 1/2 bathrooms.
Short ride to everywhere I needed to go, including golf, restaurants and shopping.
You will not be disappointed if you rent this townhouse.
The only down side was that the property owner has a not so good cable service. In order to watch the golf channel I had to watch it in the bedroom. The main television in the living room had limited options. The property is in North Myrtle Beach golf capital of the U.S. and no golf channel, come on. - Frank P., Ashland, MA

Overall satisfaction


Property condition


Location


Cleanliness


Services from rental manager


Recommend to Others Yes

---
Great pad for golfers
This was a great place for 5 golfers to stay while playing in North Myrtle Beach. Couch, loveseat, and chair was extremely comfortable. Kitchen was spacious for cooking meals in house. Patio and gas grill is a plus. Laundry was very convenient and reliable. However there were just a couple of things that could be improved. Carpet going upstairs was not vacuumed very well. The mattresses need replaced as they are sagging. However, we would stay there if coming to MB area to visit or play golf. Well worth the booking. - Robert B., Kittanning, PA

Overall satisfaction


Property condition


Location


Cleanliness


Services from rental manager


Recommend to Others Yes

---
April stay 1113 Tanglewood
Enjoyed our vacation in 1113 Tanglewood again this year. Barefoot Resort creates feeling of a community environment. Near all the amenities for us. Ease of driving to golf course, shopping, grocery pick up and 2min. drive to beach makes for full enjoyment of North Myrtle Beach! Affordable prices makes it as a vacation spot for us. Condo management is very helpful in making vacationers welcome. - Lloyd P., ,

Overall satisfaction


Property condition


Location


Cleanliness


Services from rental manager


Recommend to Others Yes

---
winter vacation
very good - Anonymous, Erie, PA

Overall satisfaction


Property condition


Location


Cleanliness


Services from rental manager


Recommend to Others Yes

---
Fantastic
It was beautiful, The condo was perfect for 4 people, plenty of amenities. Clean. Did find some kind of bugs upon entering, but cleared up. I
Can,t wait to come back. Thank you. - Lory C., Canton, OH

Overall satisfaction


Property condition


Location


Cleanliness


Services from rental manager


Recommend to Others Yes

---
Great Family Spot
Great family vacation but needs an upgrade on the bed linens and comforters. And also look into getting a new mattress for the master bedroom. - Tyson J., Lumberton, NC

Overall satisfaction


Property condition


Location


Cleanliness


Services from rental manager


Recommend to Others Yes

---
Wonderful
This was the first time renting a home and it was wonderful. Toni was helpful from the day we picked up our pool passes. Property was beautiful and enjoy feeding the ducks and turtles on the lake. Property was well kept and clean. Will definitely stay again - Melissa G., BROOKLYN, NY

Overall satisfaction


Property condition


Location


Cleanliness


Services from rental manager


Recommend to Others Yes

---