223 Edgewater
Edgewater, Waterfront, Barefoot Resort, Upscale Designer Condo, Fitness Ctr/W
---
1. Select your dates to check availability
Click calendar to set checkin/checkout dates
Not available for check in. Not available for check out. Unavailable
2. Review Dates and Rates
Select/Confirm the number of travelers to get a rate quote
3 Bedrooms, 2 Baths
Sleeps up to 6
( 1 King , 1 Queen , 1 Full , No pets allowed )
Average Guest Rating:

| | |
| --- | --- |
| Base Rent: | |
| Fees & Taxes:* | |
| Total Price: | |
Description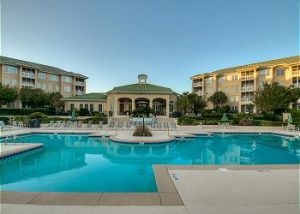 Welcome to an absolute paradise in Barefoot Resort! This impeccable custom- designed villa stands apart from others in Edgewater, a gated community on the beautiful Intracoastal Waterway (ICW). The most discriminating guests, who insist on total and complete comfort and luxury, will be delighted by this rare find in Edgewater, Barefoot's architectural masterpiece. This gorgeous property has been professionally decorated with only the finest furnishings and appointments throughout, including Plantation shutters, custom paint and wall coverings, upgraded appliances, cabinetry, ceiling fixtures and all tastefully done to complement the unmatched beauty of the community and surroundings. The master suite is extraordinary, with its handsome king size bed ensemble and chic bedding. The suite also has a large flat panel TV viewing area with fabulous comfortable furnishings to complete the sleeping area. The master bath suite, a divine private retreat, has a deep Jacuzzi tub, separate his and hers vanities, a walk-in shower plus plenty of cabinet storage for your things! There is room to relax with a glass of your favorite beverage while you soak in the jetted tub. Plan your next exciting day at our waterfront resort. The gourmet kitchen is just exquisite! Any chef would be pleased with its beauty and appointments and the amazing array of housewares to select from. The adjacent wine cabinet is filled with lovely tableware as is the other cabinet nearby. The dining room is outstanding and drenched in a color to set the mood for any type meal. There are awesome water views from every window, each with truce Plantation shutters, through which you also will see beautiful landscaping and palm trees. You will enjoy making this very special haven a dream home away from home any time of the year. As one family wrote: "We really enjoyed our 31/2 week stay!! Excellent view of the wonderful activity on the waterway!! WOW!! The gathering area is just fabulous and with oh so comfortable furniture for all to enjoy. It will be hard to concentrate on a movie with the gorgeous views abounding there. If it rains here in paradise, you will be very happy to snuggle up on the sofa and relax to a great book or movie. As another family wrote: "It rained all week! Arghh!! However, this beautiful condo was one of the best parts" The warm and restful colors continue to the middle queen bedroom. A clothing cupboard, TV, and ceiling fan as well as a wall-mounted table/desk with chair complete this lovely room. The bedroom at the end of the hall with a beautiful imported queen bedroom set, is outfitted with seating and a small work desk for writing "wish you were here" vacation cards or just catching up on emails using your laptop (free WiFi is available throughout the unit and onto the lanai!) This room has a dressing area, huge walk-in closet, TV, ceiling fan and again, waterway views! These two bedrooms are served by a private, well-decorated full bathroom across the hallway for privacy. So much fun on the ICW is waiting for you! As another family wrote: "We enjoyed our vacation very much! The place was beautiful. We enjoyed the warm water at the beach, and the kids enjoyed the pool just as much. We would definitely come back to Barefoot! Thanks again for a fun-filled vacation!" An added bonus is that you will have use of the unit's personal parking space in a covered garage! Your doorman is Napoleon, as you can see in the photos. He will welcome you (and hang on to your keys)! We look forward to your visit to this waterfront paradise!
Address
2180 Waterview Dr.
North Myrtle Beach, SC 29582
Reviews
Condo 223 Edgewater Barefoot resort
Excellent. Stayed from 15 th April to 21st May. Very relaxing and peaceful for most of the stay. Be aware that the first Bikers week starts around the 15 th of May every year. Sea Doo trafficking increases in the waterway on weekends. The noise levels are extreme and very annoying from both the motorcycles on Kings Highway and Sea Doos on the waterway. They (the Sea Doos) endlessly go back and forth in front of the condos even though there is plenty of room elsewhere on the canal where they wouldn't disturb anyone. The second bike week starts the long weekend. It is not comfortable here at that time. That aside , this is a beautiful resort, just adjust your stay times if your seeking a quieter vacation. Great golfing , restaurants, activities etc...... - Leslie C., Conception Bay South, New Foundland

Overall satisfaction


Property condition


Location


Cleanliness


Services from rental manager


Recommend to Others Yes

---
223 edgewater
Our rental was a very nice condo, all amenities provided. We enjoyed several restaurants in the area but found the area much too populated and busy. T be honest, this is what most people want in a vacation area such as this so we are the ones on the outside! I would highly recommend the unit and working with the agency was easy. - Mary A., Marquette, MI

Overall satisfaction


Property condition


Location


Cleanliness


Services from rental manager


Recommend to Others Yes

---
Repeat Renters
This was our second time staying in this unit. I was told there was a new owner, new property mgmt and new renovations to the outside of the building. When arriving the unit looked pretty much the same with minor changes to the kids rooms (paint, furniture). The only major issue was there was no remote control to the garage area, which was strange since we had an opener last year. there were signs in the kitchen reminding to replace the opener when you vacate the unit. I was bit put off by the response of the PM. She didn't seem concern that there was no garage opener to use.Giving very vague excuses, which I saw as very disrespectful for being a repeat renter. No the less, I had to have one of my kids open the garage from the inside to park in the marked parking space - Anonymous, Kearneysville, WV

Overall satisfaction


Property condition


Location


Cleanliness


Services from rental manager


Recommend to Others Yes

---
Edgewater Vacation
Family of four rented 3 BR Edgewater Villa for a week Labor Day week in September 2018. The villa was lovely with views of the inland waterway, nicely furnished, and plenty of space. We had a wonderful time! - Debbie Y., Leland, NC

Overall satisfaction


Property condition


Location


Cleanliness


Services from rental manager


Recommend to Others Yes

---
September vacation
I rented this condo for the first time only after the place we always stayed could not accommodate us for the full 17 days. At first I was skeptical but once we got there it was amazing! The view the ammentities how well stocked home with everything you needed to enjoy your stay. The staff at Myrtle Palms went a over and beyond! Especially Toni! Maintance was there and even emptied my garbage because I didn't know where to take it. Again A+ to Myrtle Palms extremely comfortable master bed. Great location on the waterway. I would definitely stay here anytime while in Myrtle Beach!!! 5's for all the questions
- Lisa C., Gordon, PA

Overall satisfaction


Property condition


Location


Cleanliness


Services from rental manager


Recommend to Others Yes

---
AMAZING!!!!!!
What a beautiful condo!!! Our family had a great time! We said we will never stay anywhere else again. The views were amazing!! The staff was also great to work with! Thank you!!! - megan p., North Brunswick, NJ

Overall satisfaction


Property condition


Location


Cleanliness


Services from rental manager


Recommend to Others Yes

---